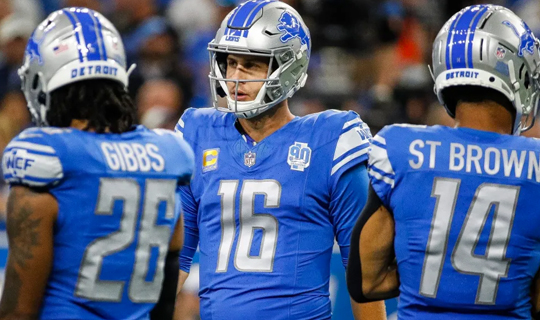 The spotlight this week shines brightly on Thursday Night Football as the Detroit Lions head to the legendary Lambeau Field, intent on taking down the mighty Green Bay Packers. For those with a penchant for placing bets, this matchup presents a tantalizing challenge.
Historically, the Packers have maintained a strong hand in this rivalry, especially when playing at home. Their offensive prowess, coupled with the crowd's energy at Lambeau, has often been a formidable challenge for visiting teams. But here's the twist: this year's Lions squad has displayed resilience and a flair for surprising their doubters.
Location / Game time: : Lambeau Field, Green Bay, Wisconsin / Sept 28th, 2023, 8:15 PM ET
Watch: Prime Video
A crucial aspect for bettors to consider: the Lions' defense. If they can stymie the Packers' renowned air attack, an upset might be in the cards. Yet, Green Bay's reputation isn't merely for show. They've been a paragon of consistency, and betting against them at Lambeau can be risky business.
This Thursday, the stakes are high, and the odds are ever-evolving. As the lines fluctuate, remember that in the world of NFL, anything is possible. Whether you back the underdog or the favorite, gear up for a thrilling night of gridiron action. Place your bets and enjoy the spectacle!
Lions Stats (2022)
| STAT | AVERAGE (TOTAL) | RANK |
| --- | --- | --- |
| Pass yards | 251.8 (4,281) | 8 |
| Rush yards | 128.2 (2,179) | 11 |
| Points scored | 26.6 (453) | 5 |
| Pass yards against | 245.8 (4,179) | 30 |
| Rush yards against | 146.5 (2,491) | 29 |
| Points allowed | 25.1 (427) | 28 |
We're Lambeau Leaping our way into Week 4 🧀@Lions vs @packers.#TNFonPrime pic.twitter.com/lV1h51cPoP

— NFL on Prime Video (@NFLonPrime) September 22, 2023
The Squatchpicks simulation model, which simulates every NFL game thousandsand of times, up over 150 units over the last three years. A $100 bettor of our NFL would have netted a profit of $15,000+ and, a $1,000 bettor would have won $150,000+. We offer picks on NFL, NBA, MLB, NHL, XFL, PGA Golf and NCAA Basketball and Football. Now is the time to sign-up, get all the picks, and start winning.
Click here to open a package and get access to all of our simulations for as little as $99.99 per month!